Newhaven Marine & Port Development Documentation
Development of Newhaven East Quay and Newhaven Marine continues into 2020. This post will document the developments taking place, and the reinstatement of Newhaven Marine for freight trains for the Brett marine dredged aggregates importation wharf and bagging facility. All pictures taken from public footpaths and safe places.
January 2020
Over the past couple of years, a lot of work has gone into Newhaven Marine, with the old station sidings having been completely relaid and ballasted.
More recently, January 2020 saw DB Cargo driver training taking place, with 2 light engine moves into the Newhaven Marine platform and out, working from Hither Green. In the below photograph, you can see one of the DB Cargo driver training moves leaving Newhaven Marine siding, towards Newhaven Harbour where the level crossing has been replaced. In the background, you can see a conveyor which when complete, will carry aggregates from Newhaven port where ships berth and unload, into the quay terminal.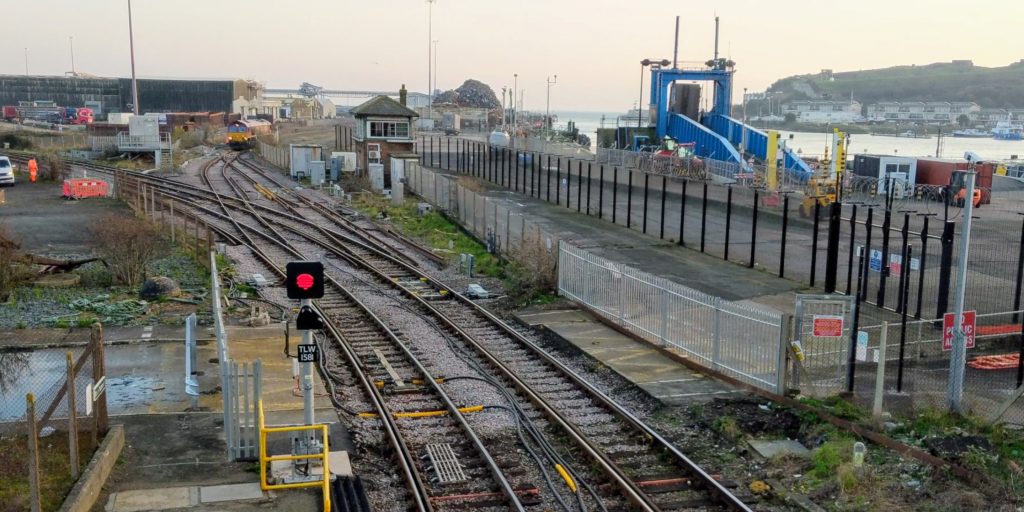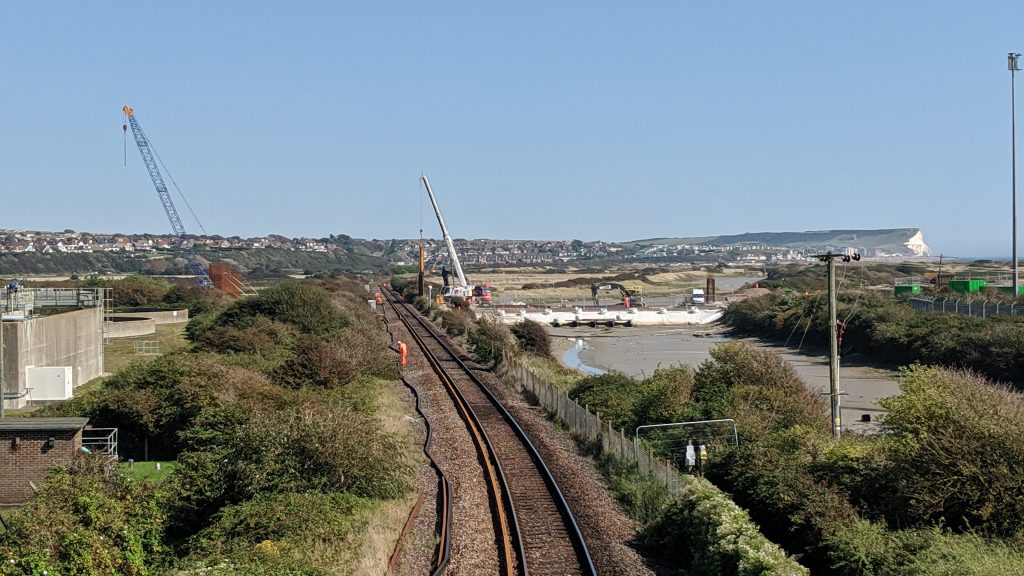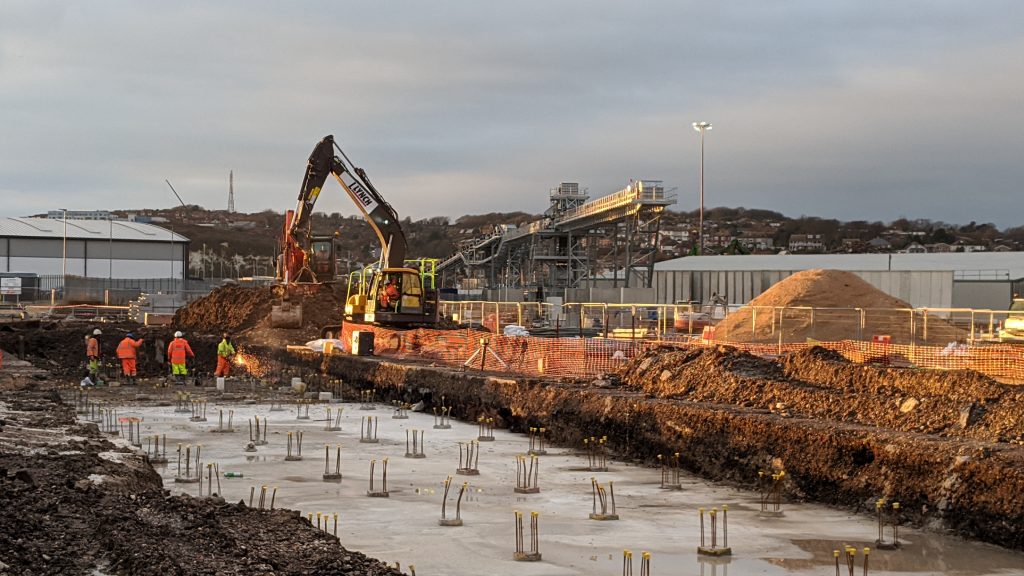 February 11th 2020
As of February 2020, new sidings have begun being laid at Newhaven East Quay. The map below shows the path that which the Marine terminal will be laid. The blue pinpoint shows the point which the below photos were taken of the new sidings being laid.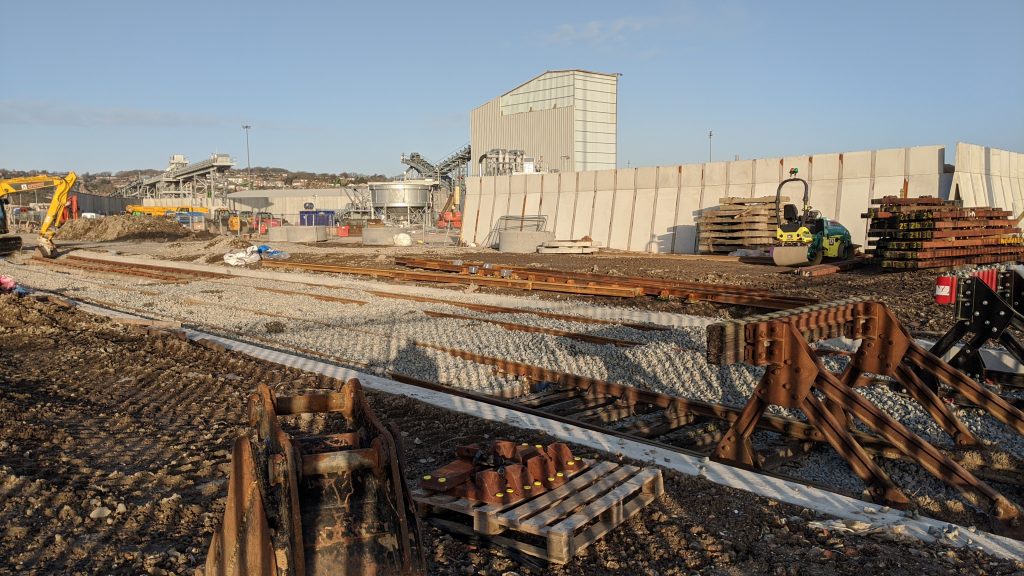 At the north of the map shown below, there is a bridge across the river. Walking south, the footpath progresses around to the left to the blue marker shown. It isn't clear yet whether the footpath accessing the blue marker will still exist after the port access road (shown in red) is finished. It's worth noting that there is a new footpath that runs directly south of the bridge across the river but it isn't publicly accessible yet.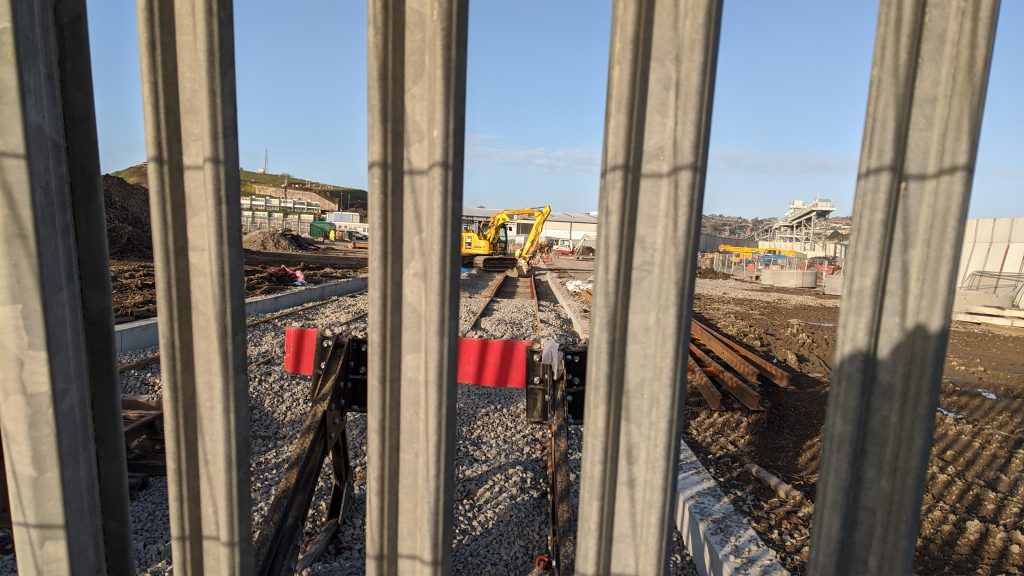 WC February 17th
Further to last weeks photos, a look back this week shows a longer shot of the marine and quay. The two sidings merge into one at the far end of the photo. Following that, a level crossing.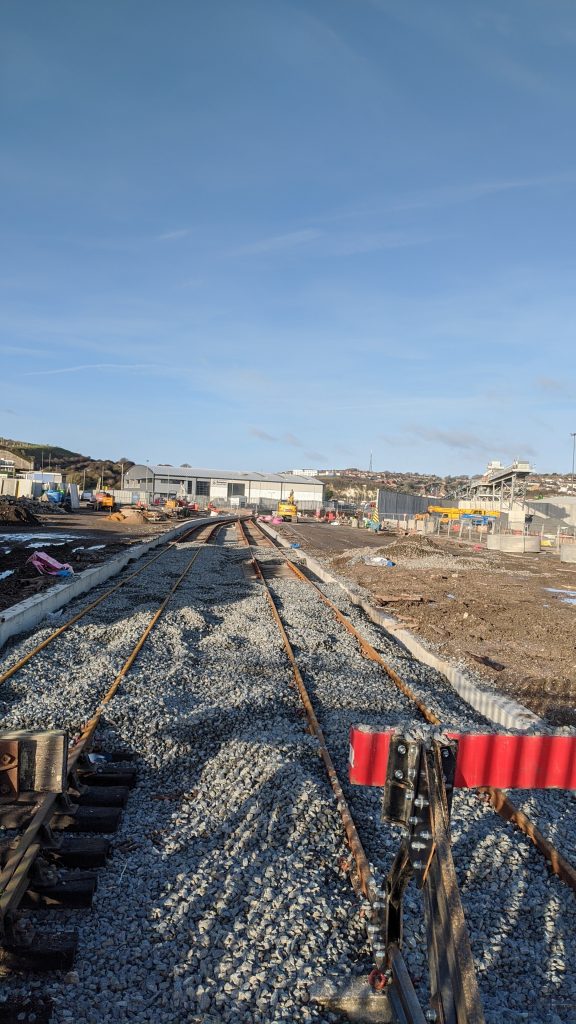 We'll share more photos of the Newhaven Marine developments and port access road when they form so check back later this month.