LNER Class 91s & MK4 Withdrawl Begins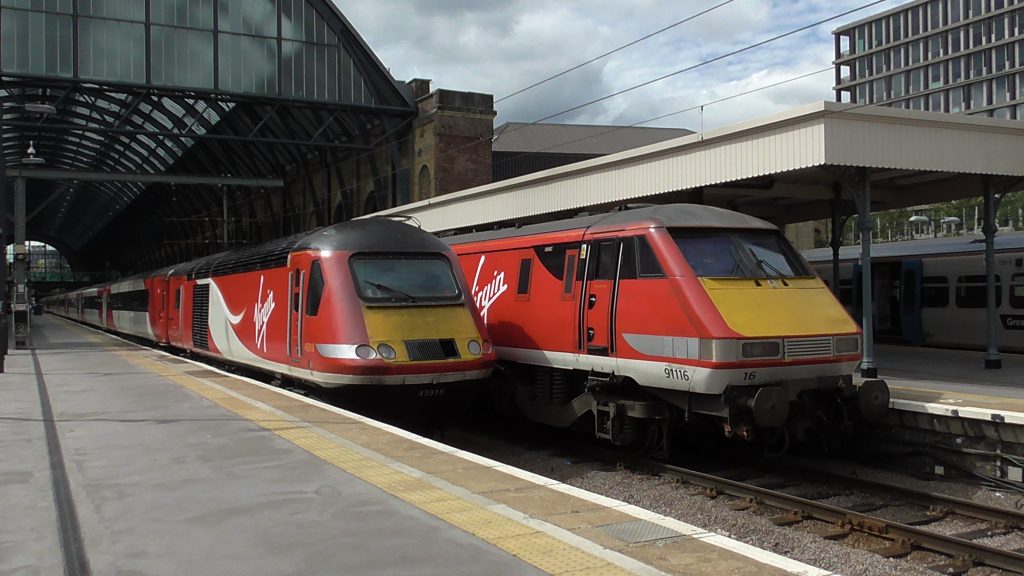 LNER withdrawal of the class 91 and their MK4 coaching stock had commenced. We'll be regularly updating this page with new information as and when they're moved into storage or scrapped, or transferred to their new operators.
The MK4 and DVTs LNER withdrawl are being moved to Worksop Down Yard where they're being stored for future uses.
DVT + MK4 LNER Withdrawal
04/06 - 66749 + BN23 + 82226
08/06 - 66718 + BN25 + 82216
29/06 - 66725 + BN24 + 82229
13/07 - 66735 + BN29 + 82231
27/07 - 66764 + BN28 + 82217
28/09 - 66709 + BN27 + 82228
15/10 - 66754 + BN26 + 82223
Class 91s are being stripped for spares at Bounds Green before being scrapped. Some will be stored. No 91s have entered storage yet but we'll update with they're locations when they do.
91108 is likely to be the first to go. It has been doing a few light engine moves between Doncaster and Bounds Green TRSMD.
LNER Class 91 Withdrawal
91108 - off lease 31/07/19
91103 - off lease 28/08/19
91120 - off lease 24/09/19 (Now with EP for export)
91117 - off lease 25/09/19 (Now with EP for export)
The first 91s are expected to be withdrawn on 31st July. Due to recent problems with the Azuma fleet, 91108 was brought back into service to stand in for a failed Newcastle to Kings Cross service at York.
LNER class 91 electric locomotives are used with the class 82 DVTs and MK4 coaching stock on the East Coast Mainline with services to the North out of London Kings Cross. They're currently being replaced by the brand new LNER class 800 Azuma trains.
Future of LNER MK4 Stock
12x LNER MK4 coaches will be transferred to TfW who will use these with the leased class 67 locomotives.
Some will also be retained for an open access operator's Great North Western Railway services between Euston and Blackpool. Initially, GNWR were planning to use class 91s however they may decide to use class 90s instead for this.
Grand Union Trains is planning to use them on London Paddington to Cardiff services.