First Great Northern Class 313s for Scrap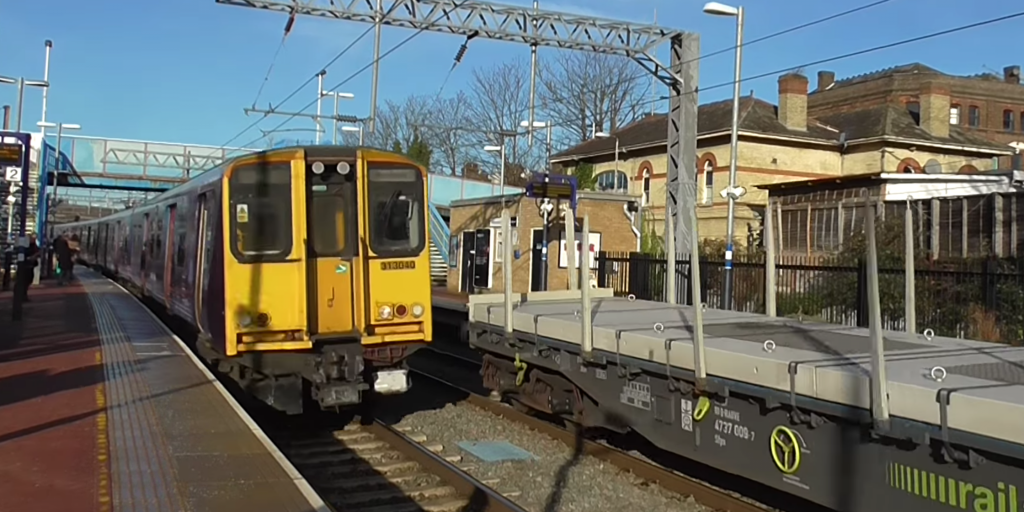 The first of the Great Northern class 313 electric multiple units are now being sent to various locations for scrapping.
GN 313 Scrappage Log
08/04/19 – 313026 to Newport (57312)
09/04/19 – 313055 to Booths Rotherham (57312)
11/04/19 – 313050 to Kingsbury (57312)
03/06/19 – 313031 + 313123 to Newport (57312)
10/06/19 – 313027 + 313029 to Newport (57312)
17/06/19 – 313018 + 313046 to Newport (57312)
20/06/19 – 313062 + 313063 to Masborough Booths (37884)
24/06/19 – 313043 + 313028 to Newport (57312)
From April 26, 2019:
Two paths have entered TRUST for the Railway Operations Group operated moves to Newport Docks, and Masborough Booths, Rotherham.
Today (Sunday 7th April 2019), Rail Operations Group ex DRS class 57 number 57312 worked Leicester LIP to Hornsey EMUD in preparation for tomorrow's drag.
Great Northern 313026 was the first unit to be stepped down, on 27th March 2019. This is also the first unit of the 313 fleet to be scrapped. 313026 will be working the above path on Monday to Newport Docks.
In addition to the above, a second 313 will be going to scrap, at Masborough CF Booths in Rotherham on Tuesday 9th April 2019.
This follows the recent introduction of Great Northern Class 717s in full day service. Great Northern and Southern Railway franchises, part of Govia Thameslink Railway, are the only operators of the class 313 fleet. The Southern class 313s will remain in service at least until the end of the Southern Railway franchise. Great Northern inherited a total of 41 class 313 units, which we will slowly see become withdrawn from service.
Great Northern class 313s are fitted with pantographs for the Northern City Line and third rail DC shoes throughout the Moorgate tunnels. Southern class 313s have had their pantographs removed and collect electricity from the third rail only.
The class 313s aren't the first of the PEP family to be withdrawn from active service this year, because ScotRail's class 314 fleet have also started to be scrapped in preparation for the introduction of the ScotRail Class 385s.